Verification - The review of a student's financial aid application to ensure that the reported information is accurate and true based on the paperwork provided by the student themself or their Parent(s).
How do I view and submit my Verification requirements?
1.) Log on to your SF State Gateway with your SF State Login
2.) Find the To Do List section of your gateway and click on any financial aid related items listed on there
NOTE: All financial aid items on the To Do List must be in "Received" status in order for a student's file be assigned to a Financial Aid Counselor for review.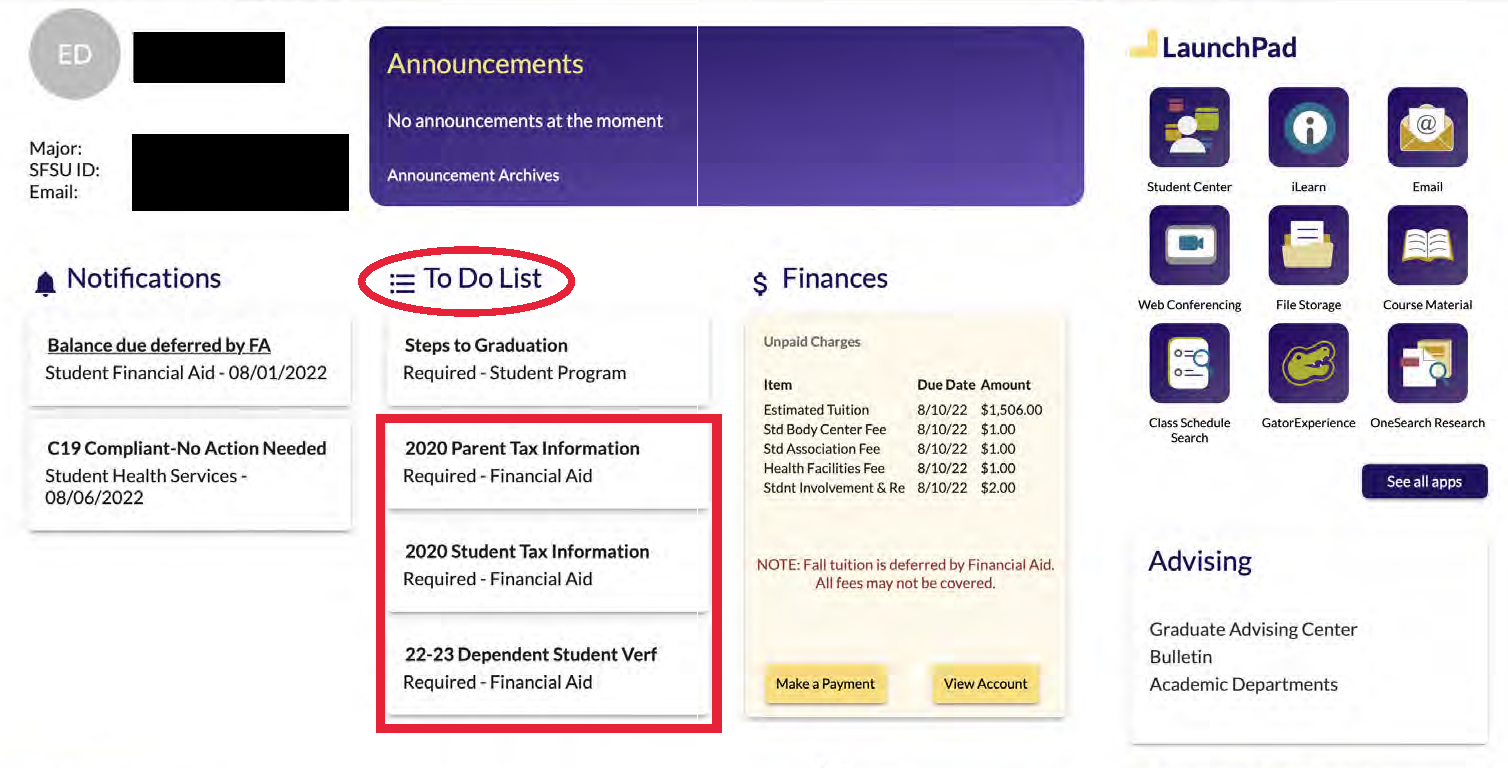 3.) Click on each item to get more detailed information on what its about and what must be submitted to our office
4.) Submit all your documents through the DocuSign Portal Link included in the description of the To Do List item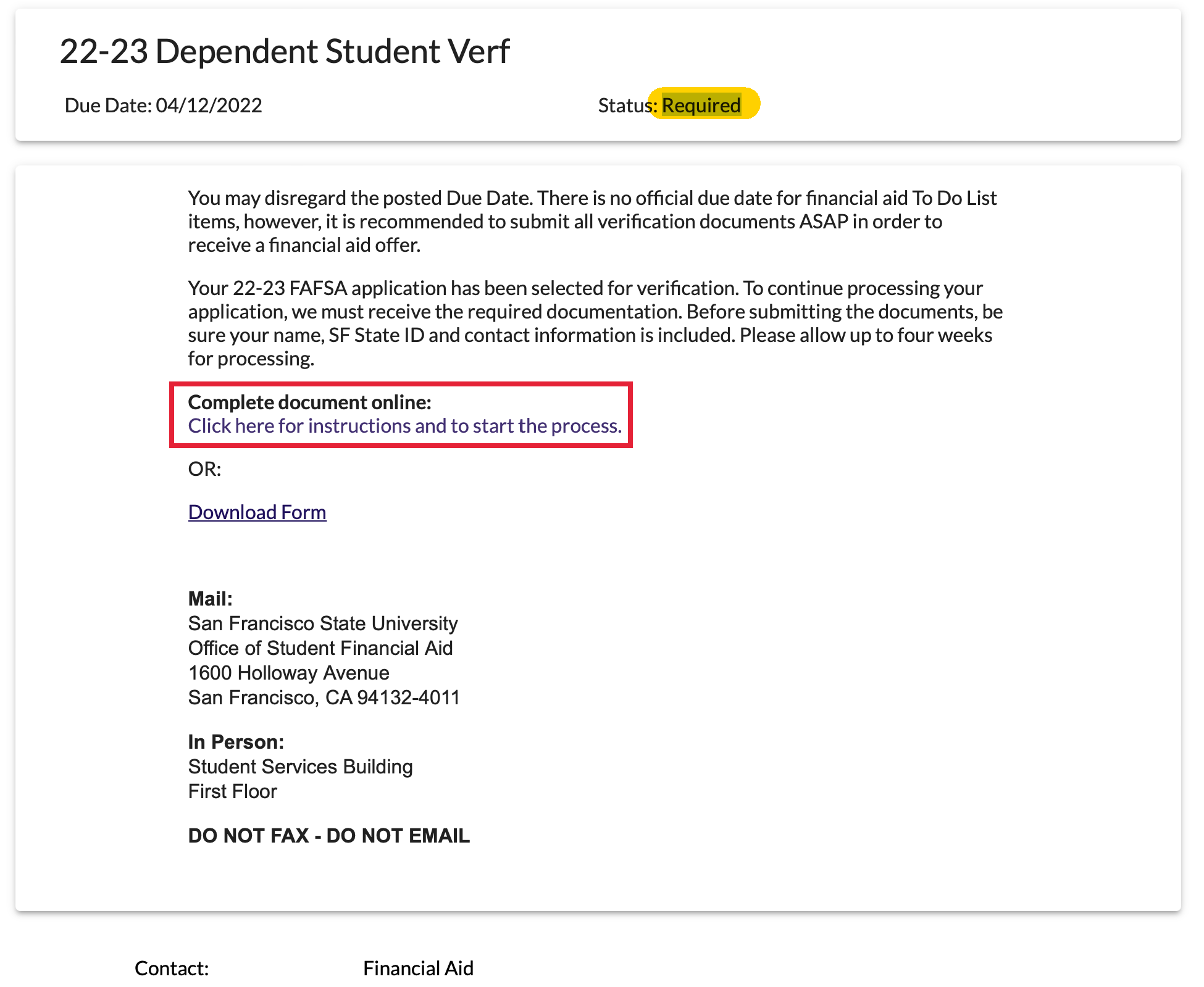 5.) Continue to monitor your SF State e-mail and/or SF State Gateway for any updates. If the Financial Aid Counselor assigned to your verification documents needs anything else from you, they will e-mail you directly.
6.) The expected timeline of completion for reviewing a student's verification file will be 3 to 4 weeks from the date of when all the documents were received by our office. Once the review is completed, the financial aid related items on the To Do List will disappear as confirmation.
IMPORTANT REMINDER: A student will NOT be awarded official awards to accept or receive a disbursement until ALL the financial aid related items on their To Do List has been submitted, reviewed, and cleared by our office.
Additional Verification Information
Financial Aid Forms
Satisfactory Academic Progress (SAP) Appeal

The Satisfactory Academic Progress (SAP) Form is only for students who are out of compliance with our SAP policy. Please note that a student may only submit an appeal once during their academic career here at SF State. Exceptions can only be made by our SAP Coordinator.

Special Circumstances Petition (SCP) - Fall 2022 & Spring 2023

The 2022-2023 Special Circumstance Petition (SCP) Form is for the 2022-23 school year (Fall 2022, Spring 2023, & Summer 2023). A student must have already completed their 2022-23 FAFSA and have received a preliminary award offer here at SF State before we can process this petition. Furthermore, a student/parent must have also filed their 2021 taxes before submitting this.

IMPORTANT REMINDER: Only Undergraduate students with an Expected Family Contribution (EFC) greater than 0 can be considered. Also, Graduate students cannot submit a petition either due to the limited financial aid options available to them.