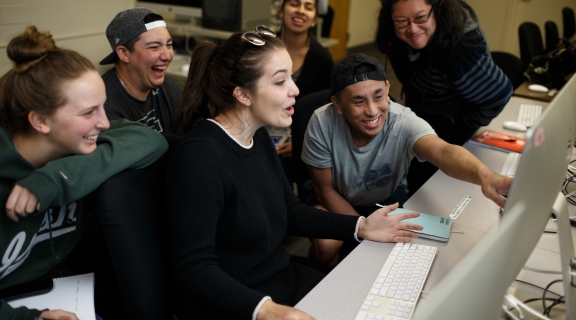 Fall 2023 Financial Aid Disbursements Begin!
Wednesday, August 16
Event Time
12:00 a.m. - 11:59 p.m.
Contact Email
finaid@sfsu.edu
Overview
Financial Aid Disbursement Information
DISBURSEMENT - The payment of a student's accepted financial aid awards towards their current charges all at once.
Our first disbursement date for the Fall 2023 semester was on Wednesday - August 16, 2023! 
If a student does not receive their aid on our first disbursement date, please do not worry!  Our office disburses any unreleased accepted financial aid every Wednesday for the rest of the semester as long as there is nothing financial aid related on a student's To Do List or Notifications sections of their SF State Gateway.
For more information regarding how regarding how to view a disbursement, please click on the link provided down below.
Fees, Payments, & Refunds
When it comes to any of these inquiries, please contact one of these two offices directly.  They handle all the processing for those:
| | | | |
| --- | --- | --- | --- |
| Office | Phone Number | E-Mail | Inquiry |
| | 415-338-1281 | | |
| | 415-405-2200 | | |